1. Departure from the hotel.
2. Transfer to Suzhou, your first stop will be the Humble Administrator's Garden.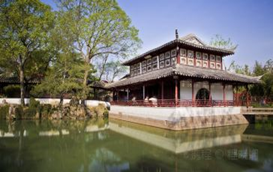 The Humble Administrator's Garden was built in the Ming Dynasty, Wang Xianchen is the first owner of the park. Jiajing, Zhengde Guanju monitor the censor in his later years career is not proud, dismissed from office and go to buy land for gardening, of Wen Zhengming its design blueprint built this water main, Lichtung dull, almost natural scenery Chinese gardens mother. By "homebound Fu" political "sentence was intended to" humble person is named as the Humble Administrator's Garden. The whole garden is divided into four parts of the East, in the West, residential.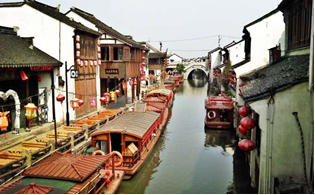 3. After lunch, you will cruise on the Great Canal and enjoy the outside view of Panmen
The ancient city of Suzhou is known of a haven for thousands of businessmen gathered by the Beijing-Hangzhou Grand Canal. It is nearly half of the cargo in Suzhou or the waterway assumed. The boat trip at night along the Grand Canal, is a coastal colorful light reflection in rippling water waves, swaying switchgrass.
4. After the full day sightseeing, housing in Suzhou, drive back and drop off at your hotel to conclude trip.